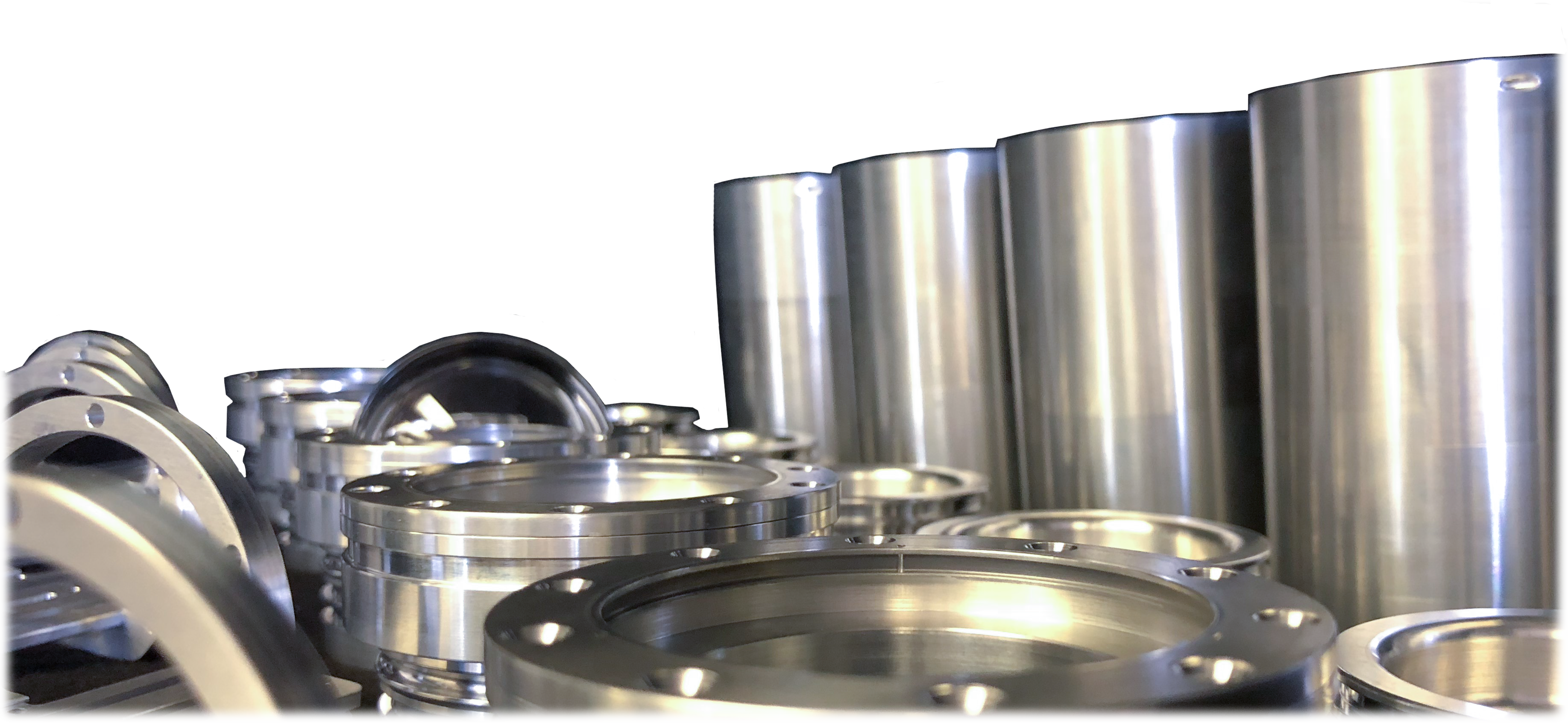 ---
IH-1250 Housing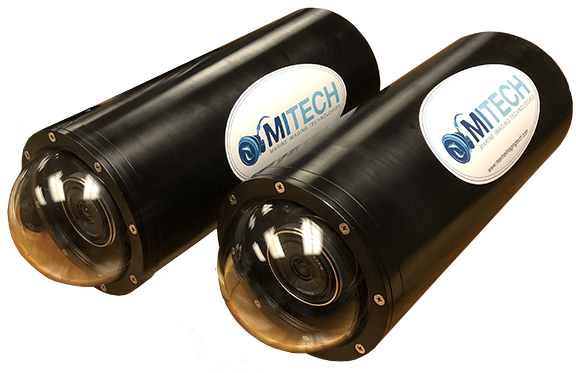 IH-1250
Rated to 1250m seawater
Originally designed for SONY UMC with a 26 – 135mm lens
Realtime control & monitoring or autonomous operation
Houses over 20 Amp hours of battery
159 mm diameter with lens shades
Includes mounting bracket with 1/4″ -20 inserts
Can be purchased or rented, with or without camera
Optional client camera integration
Off the shelf battery option available
Custom lighting systems available
Custom mounting systems available
IH-1250-G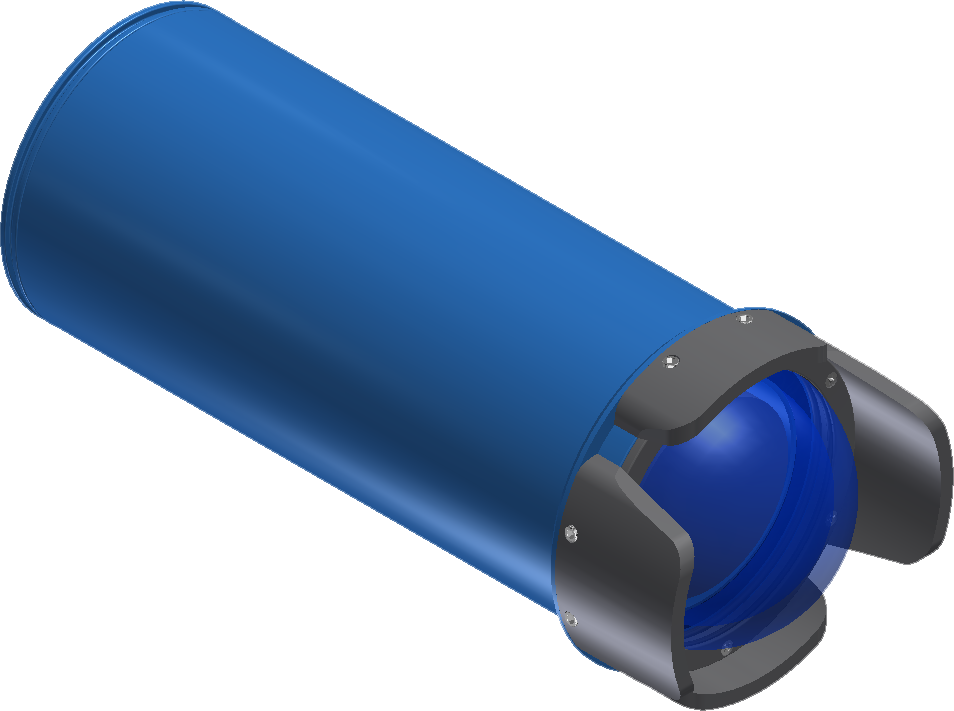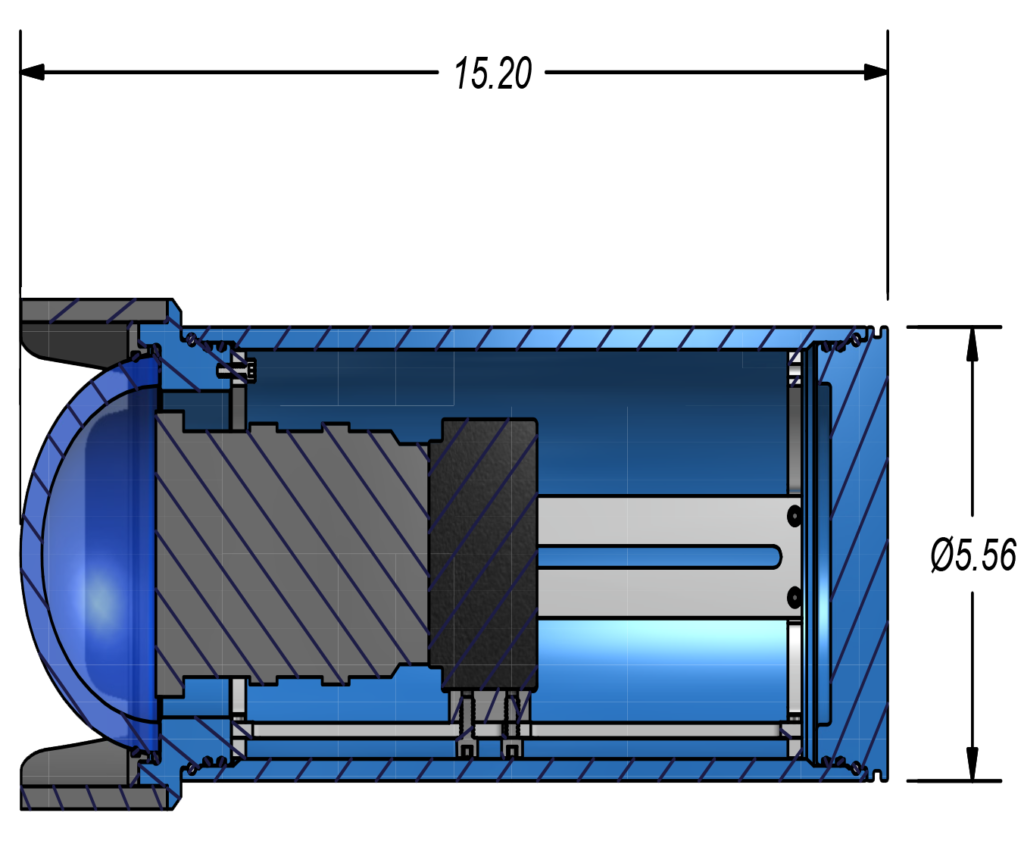 Glass Dome
Rated to 1250m.
Shown with EZ Adjust chassis and lens shade.
IH-1250-A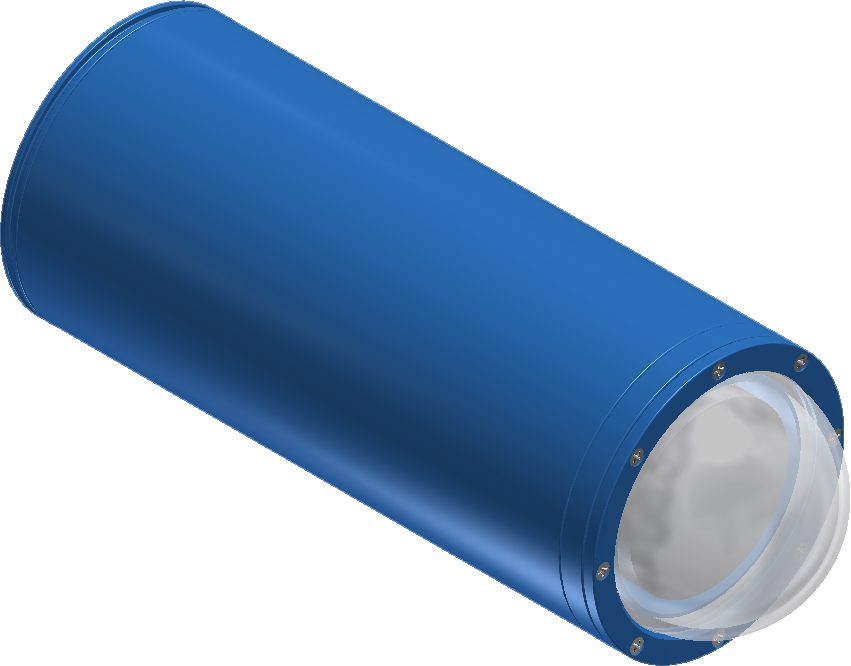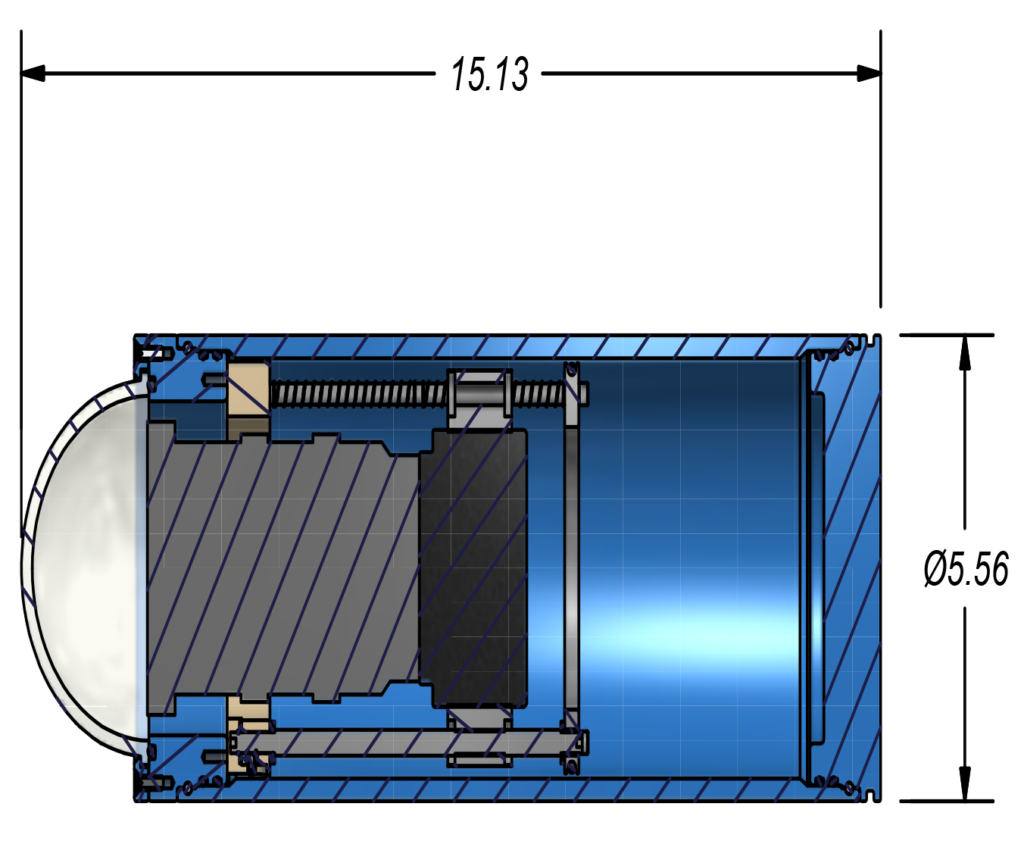 Acrylic Dome
Rated to 700m.
Shown with EZ Adjust chassis.
IH-1250-F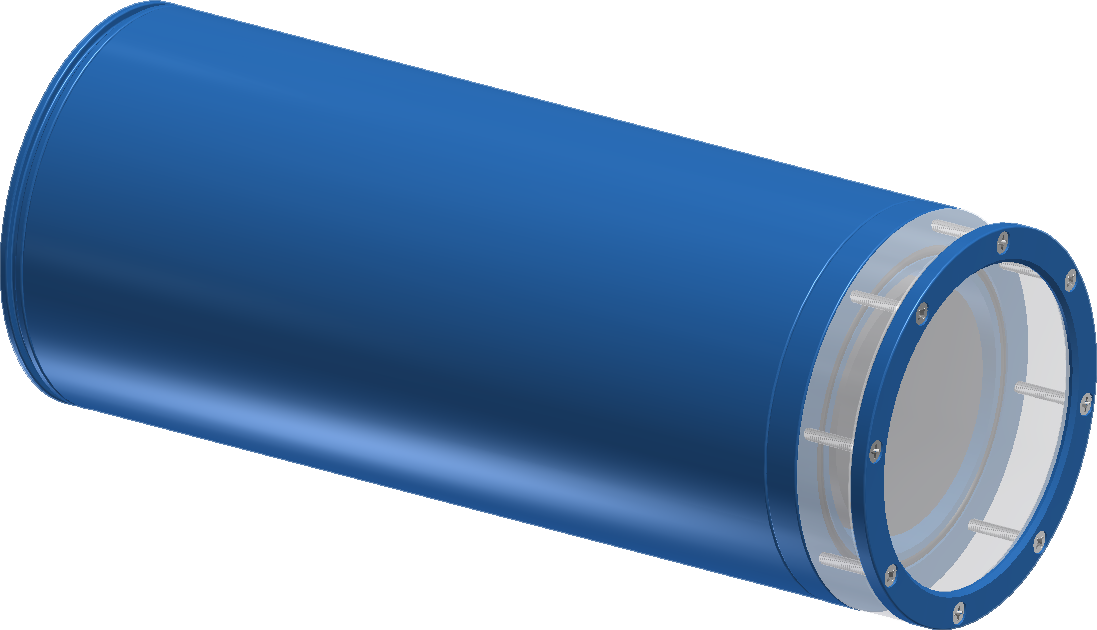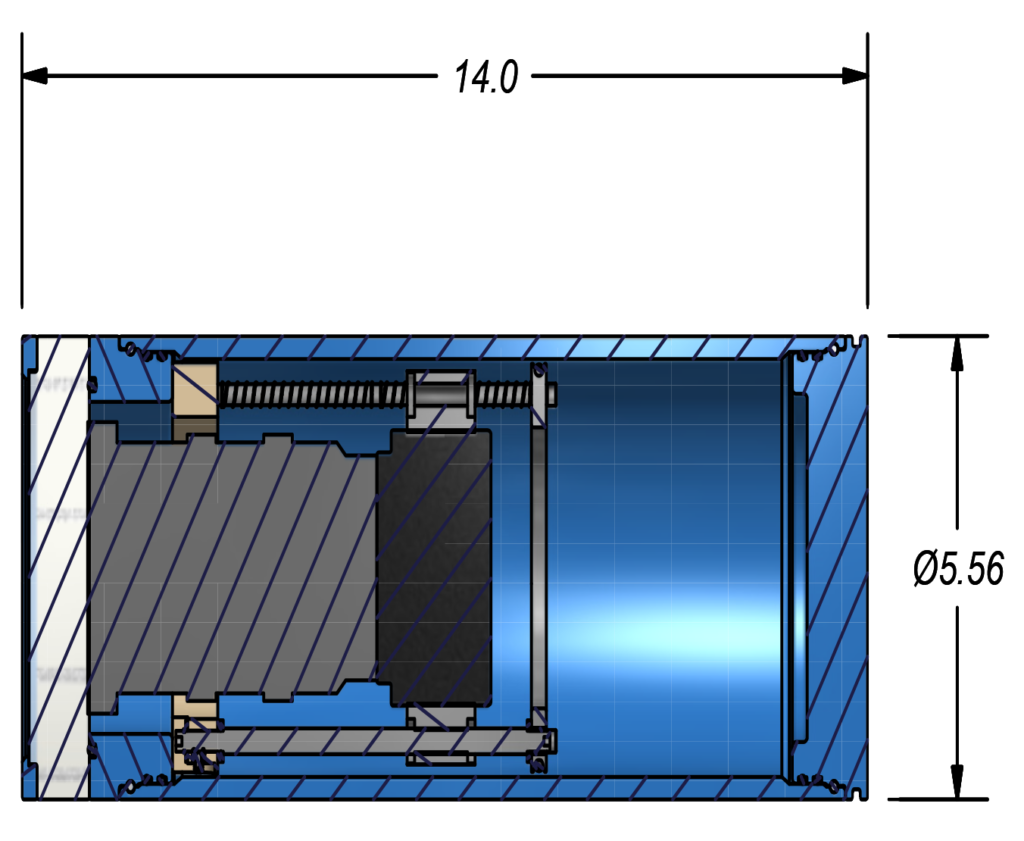 Acrylic Flat Port
Rated to 500m.
Shown with EZ Adjust chassis.
Housing package includes housing, end cap, port cap, chassis, o-rings, retaining rods and viewport (glass dome, acrylic dome or flat port).
Housings are available for sale or rent.
IH-1250 Accessories
Available accessories include lens shade, mounting clamp, dome cover.
---
Still Camera Housing
Designed to accommodate offset lenses, this housing allows for high res still cameras to be mounted and controlled remotely.
Using either Marine Imaging's controller and software or a remote computer, this housing features real time control via USB or fiber optics and real time monitoring.
Designed for the Sea Array photogrammetry system
Able to accommodate DSLR and mirrorless camera bodies
Video port for live feeds
Control port for real time control
Aft viewing port
Submarine or ROV mountable
Changeable dome and dome extension
Nauticam leak detector
Nauticam Vacuum port
---
Action Camera Housing
Houses over 18 Amp hours of battery
Records over 8 hours of 4k-60 video with GoPro Hero 5
Depth rated to 750 meters
Built of 6061-T6 Aluminum
Rechargeable battery options include Li-Ion or NiMH
Includes mounting bracket with 1/4″ -20 inserts
Can be purchased or rented, with or without camera
Optional client camera integration
Off the shelf battery option available
Custom lighting systems available
Custom mounting systems available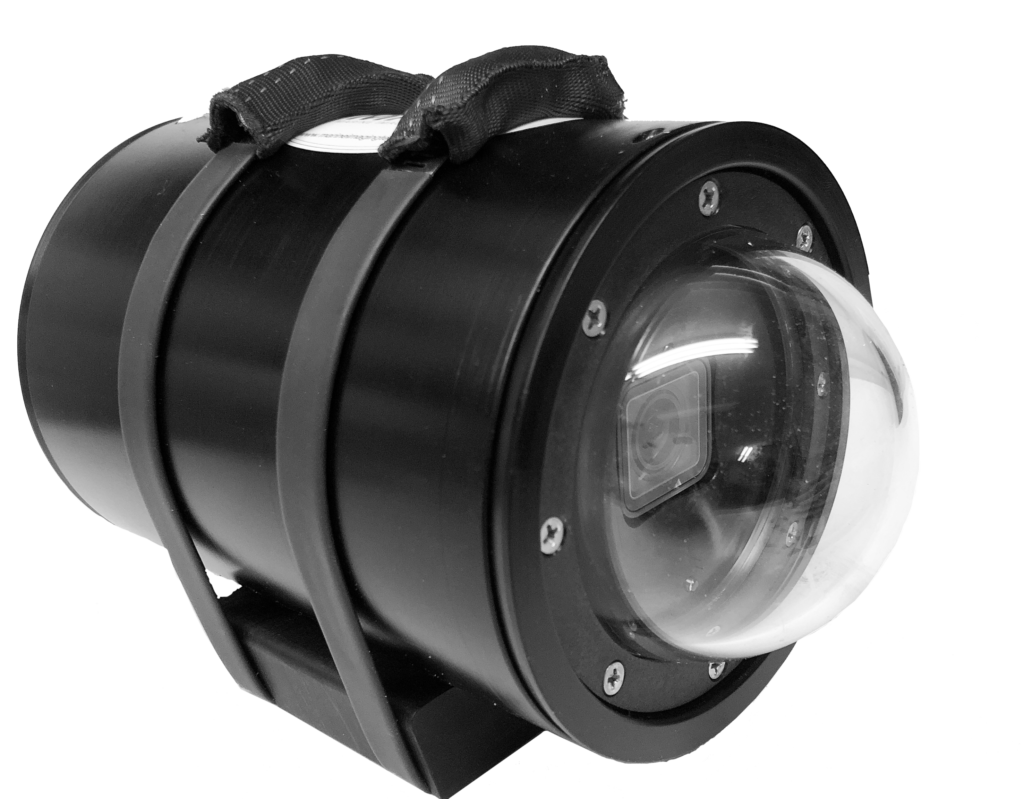 "We've used these camera systems in the Galápagos . They worked great; very reliable and rugged. The ability to shoot time lapse or video for extended periods of time represents a big advance for science and underwater imaging."
Jon Witman , Marine ecologist , Brown University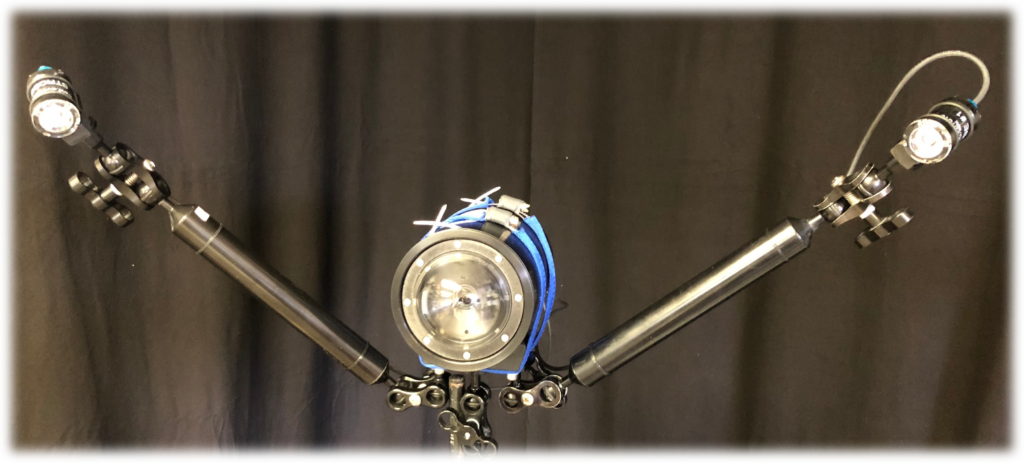 "GVSU researchers are starting to chronicle the around the clock activities of aquatic creatures in Muskegon Lake, Michigan – an urbanized drowned river-mouth estuary using the MITech's Underwater housing and camera system. The camera housing system was deployed on the lake bed at a depth of 3 m over a 24 hr cycle, and this image/clip captures the movement of a Sunfish into the GoPro's field of view"
Anthony Weinke, AWRI-GVSU, Muskegon, MI.
Rental systems are also available.
Use our camera, your camera or a combination of both.
---
EZ Adjust Camera Chassis
The E-Z Adjust Precision Chassis uses a spring tensioned tetrad frame with a single adjustment screw accessed from the rear of the chassis to facilitate accurate visual adjustments. Originally designed for the SONY UMC with a 28-135 lens, this chassis easily accommodates similar and smaller cameras.