"You may not know what you are doing but we believe you can learn."
Internships are entry level positions to gain knowledge and experience while adding to the resume. They also assist with deciding if this field is where you want to spend your future.
Marine Imaging Technologies offers two unpaid intern positions focusing on entry level skills for underwater imaging systems; specifically fabrication, adaptation and assembly. The internship experience will include training on industrial underwater fabrication techniques, electrical training in control signals, video signals and low voltage power systems and opportunities to meet industry peers and clients. Each internship is for three months with a flexible start date.
FAQs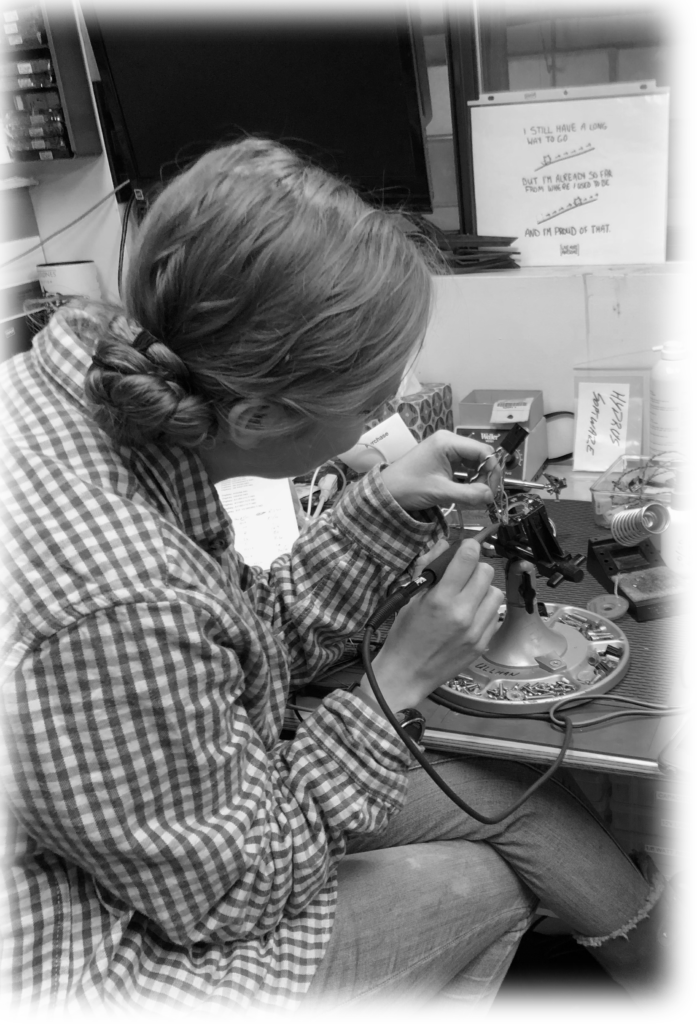 What if I don't know that much about what the company does?
It's an internship. You're with us to learn.
What if I don't have a strong engineering or imaging background?
Same answer. It's an internship. You're with us to learn. However there might be another candidate with stronger qualifications.
What if I lack some of the preferred skills?
Hopefully you will write a great cover letter and have impressive interview skills.
Why do you require three references letters?
We want to know what three people think about you without guiding their opinion. It's also nice to know that at least three people will vouch for you.
Ok, but why do you require letters?
A reference letter is the author's thoughts about what they feel is important to share about the subject. In conversation with a reference, we'll only get answers to the questions we ask.
Can I still apply if I don't have three references?
Yes. If there is something in your cover letter or resume that stands out, we'll at least talk to you.
Why "a minimum of 10 hours per week average"?
A 10 hour per week commitment is the minimum amount of time necessary to be useful. However, at only 10 hours per week, you will not learn much or be assigned many projects. Committing more time will open up more opportunities. It is easy to spend 40+ hours per week working alongside the senior staff.
How much field experience is possible?
It ranges from none to the entire internship. It's not predictable. Field experience is fantastic and whenever possible we bring interns into the field. Occasionally it's not possible nor appropriate. Equally as important is shop experience. Usefulness in the field is largely dependent on knowing how the equipment works which is learned in the shop.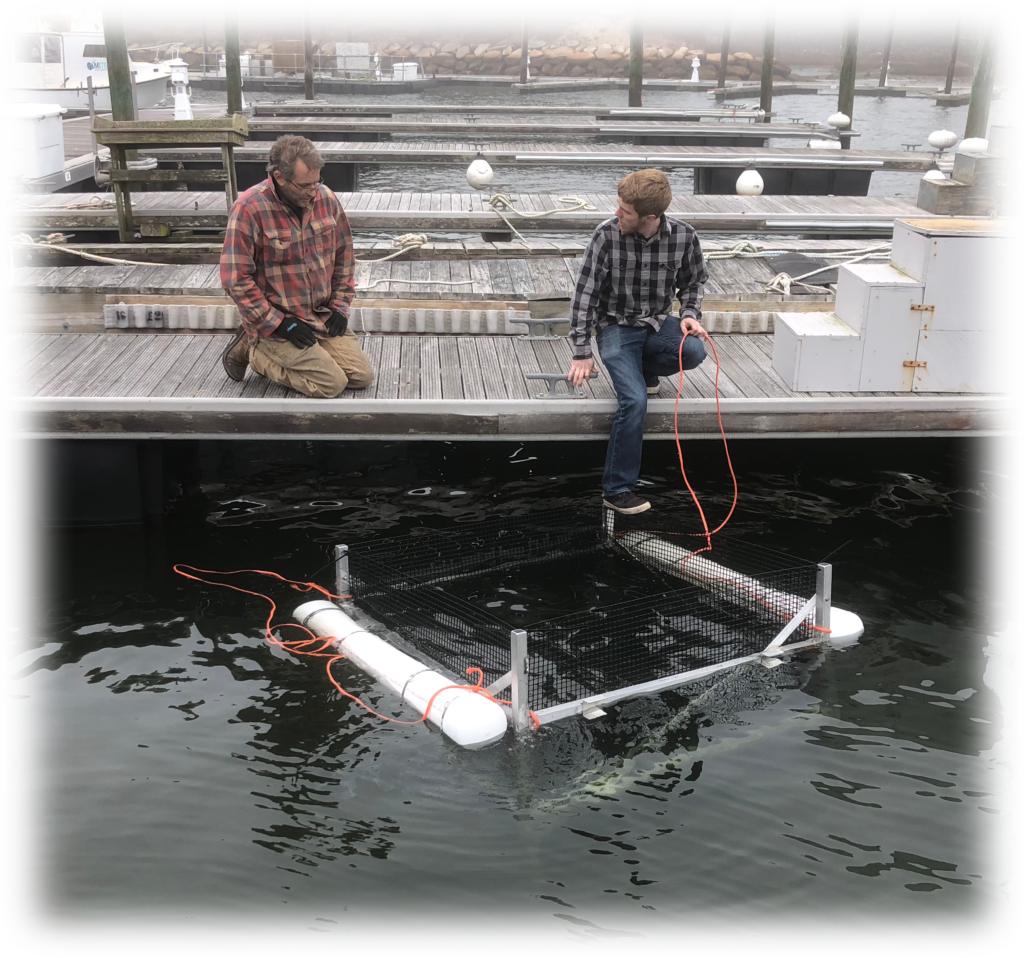 Will this internship lead to a job with the company?
Unfortunately the magic eight ball is on the fritz. That being said, it did for one intern and did not for another.
Why is it unpaid?
An internship is an opportunity to work with us to learn. On field projects we cover expenses and when possible we may offer honorariums.
Why a three month or a six month internship?
A six month internship may not be possible for some people. Hence we offer the three month. Conversely, in three months a intern might just be getting to a level where they can work with the big toys.
What are the typical hours of operation?
Typical hours don't exist. Marine Imaging works with international clients on projects across the globe, all of which have deadlines. We don't differentiate between weekdays and weekends nor do we encourage a 9a-5p mentality. We do encourage taking personal time whenever possible.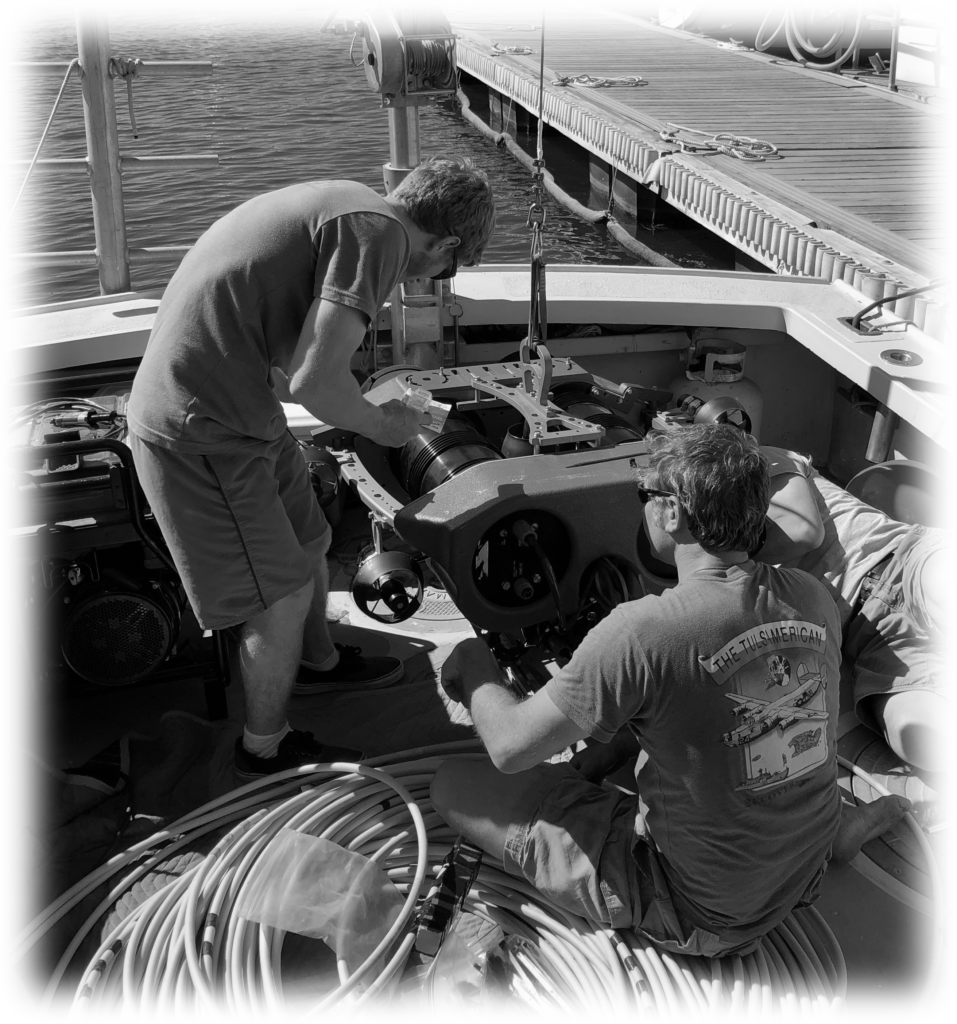 Does the company work on federal and religious holidays?
Yes. Working on an international scale it's not realistic to honor US holidays or religious holidays. We encourage the staff to fully participate in the holidays of their preferences.
Am I allowed to investigate other opportunities and schedule interviews?
We encourage it. Underwater imaging may not be your primary interest. Through Marine Imaging you will meet a variety of people in many different marine fields.
What are the networking opportunities?
In addition to meeting our partners and clients, we offer to make introductions to our associates at the local organizations and companies, such as Woods Hole Oceanographic Institution, NOAA, IFAW, etc.
What is the housing situation on Cape Cod?
The demographic on the Cape includes a lot of graduate and post graduate students looking for house mates. It also includes a lot of summer residents looking for winter occupants of their homes. There are several online bulletin boards specific to short term and long term occupants.
Is it feasible to get a side job during this internship?
Absolutely. However, a side job might restrict your availability for field projects.
Do I need a passport?
Not necessarily but it could prove useful.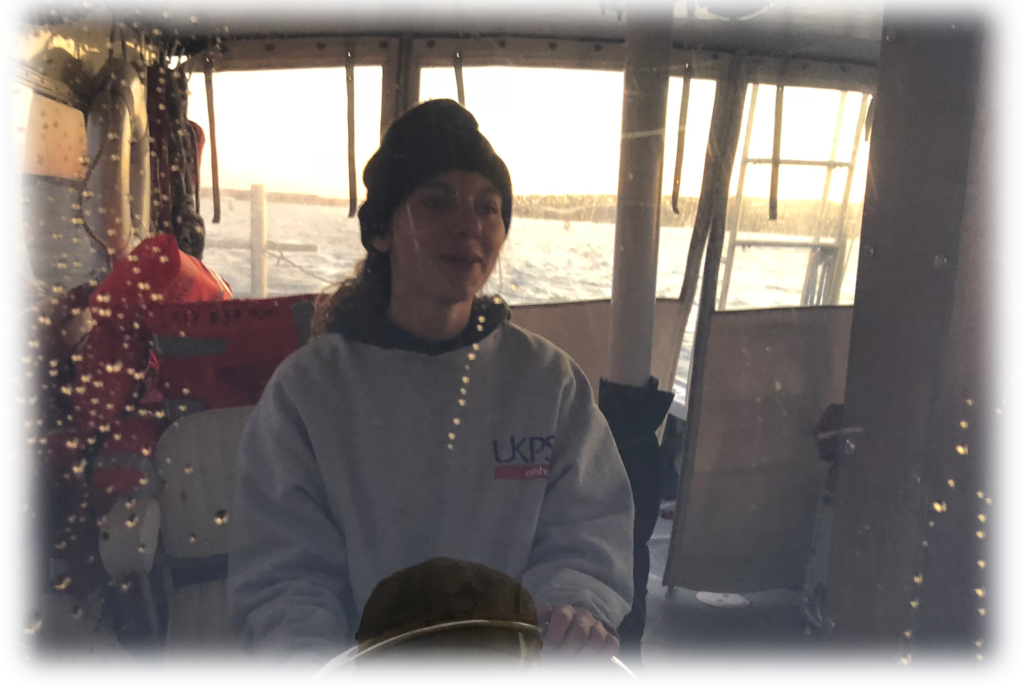 Do I need a car?
Need is a strong word. No, you do not need a car. It is infinitely more convenient to have a car. Cape Cod has a good bus system as well as miles upon miles of jogging and biking trails. Biking to work year-round is common.
What is an NDA and why does is effect me?
A Non-Disclosure Agreement which stipulates that you may not discuss, reveal, post, etc, any information about a specific project. The internship paperwork includes a global NDA for any and all projects you participate in or contribute to during your time at Marine Imaging. Pre-approval is required for all social media posts.
Can I talk to previous interns?
Absolutely. Ask and we will provide you with contact information.
Is it all flowers and sing-alongs?
Absolutely not. It's an internship. It's a chance to learn something new, experience something new and to meet new people.
What is the dating scene on the Cape?
We don't know and it's none of our business.
What is the social scene on the Cape?
We prefer staff with compatible personalities over advanced skills. Interns have been invited on local dive trips, boat trips and social gatherings.
What are you not telling me?
The answers to the questions you're not asking.
Anything else?
Not having an intern is better than having the wrong intern. Not being chosen for the internship is only an acknowledgement that we weren't given any indication that you were the appropriate fit for this position at this time. Prove us wrong. Apply again.
---
Previous Interns
Breezy Grenier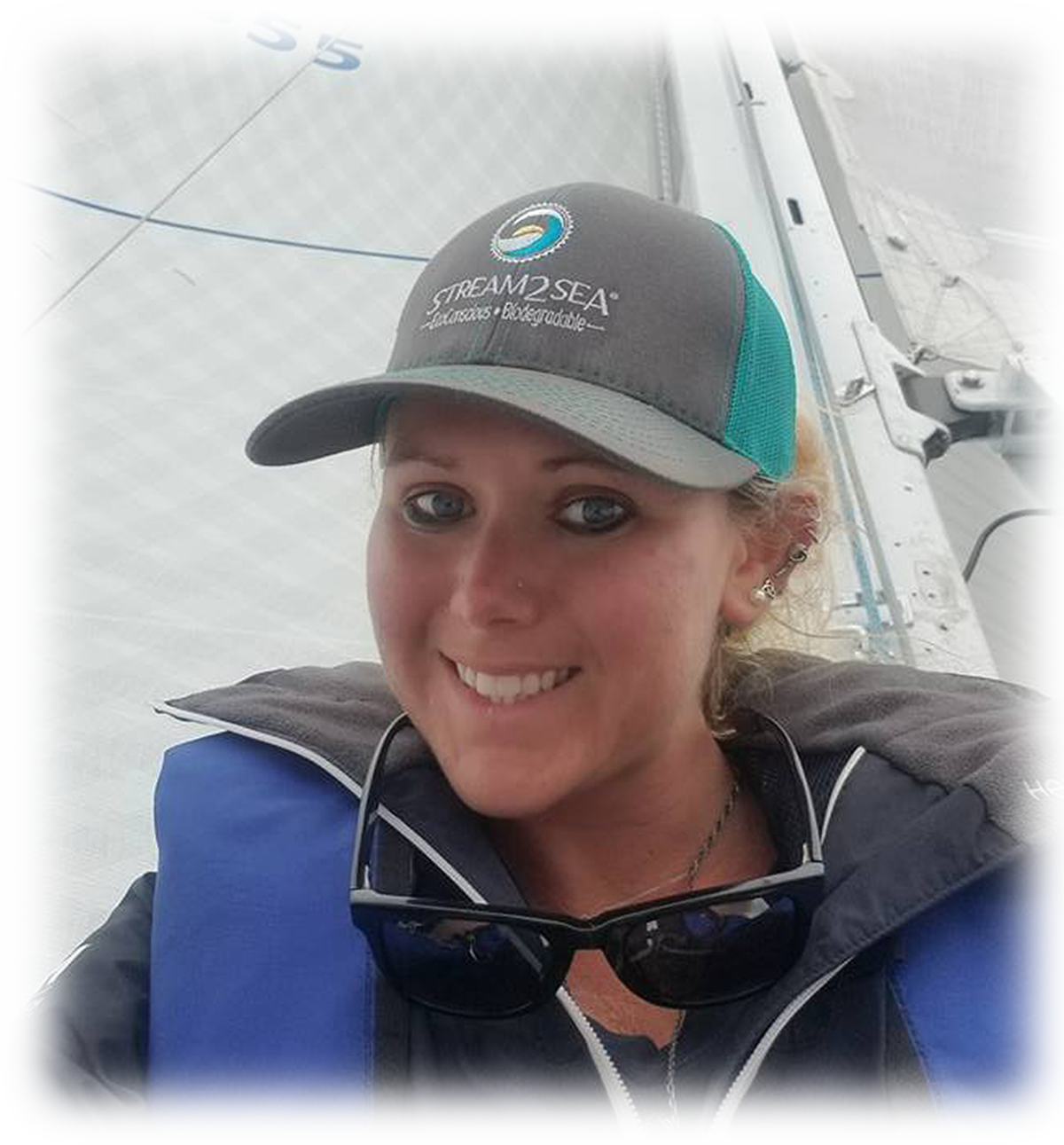 Breezy Grenier, FRGS is a multidisciplinary ocean scientist by education, and mariner and educator by trade. A born and raised New Englander, Breezy hails from Sherman, CT and currently resides in Portsmouth, RI. After graduating high school, she served our country for four years with the United States Coast Guard, and has recently graduated from the University of Rhode Island, earning a B.Sc. in Geology and Geological Oceanography with minors in Marine Biology and Underwater Archaeology. No stranger to all forms of water, she is a 100 ton licensed captain, and instructs snowboarding, scuba diving, and boating. She also is a NAUI Technical diver, and AAUS Scientific diver.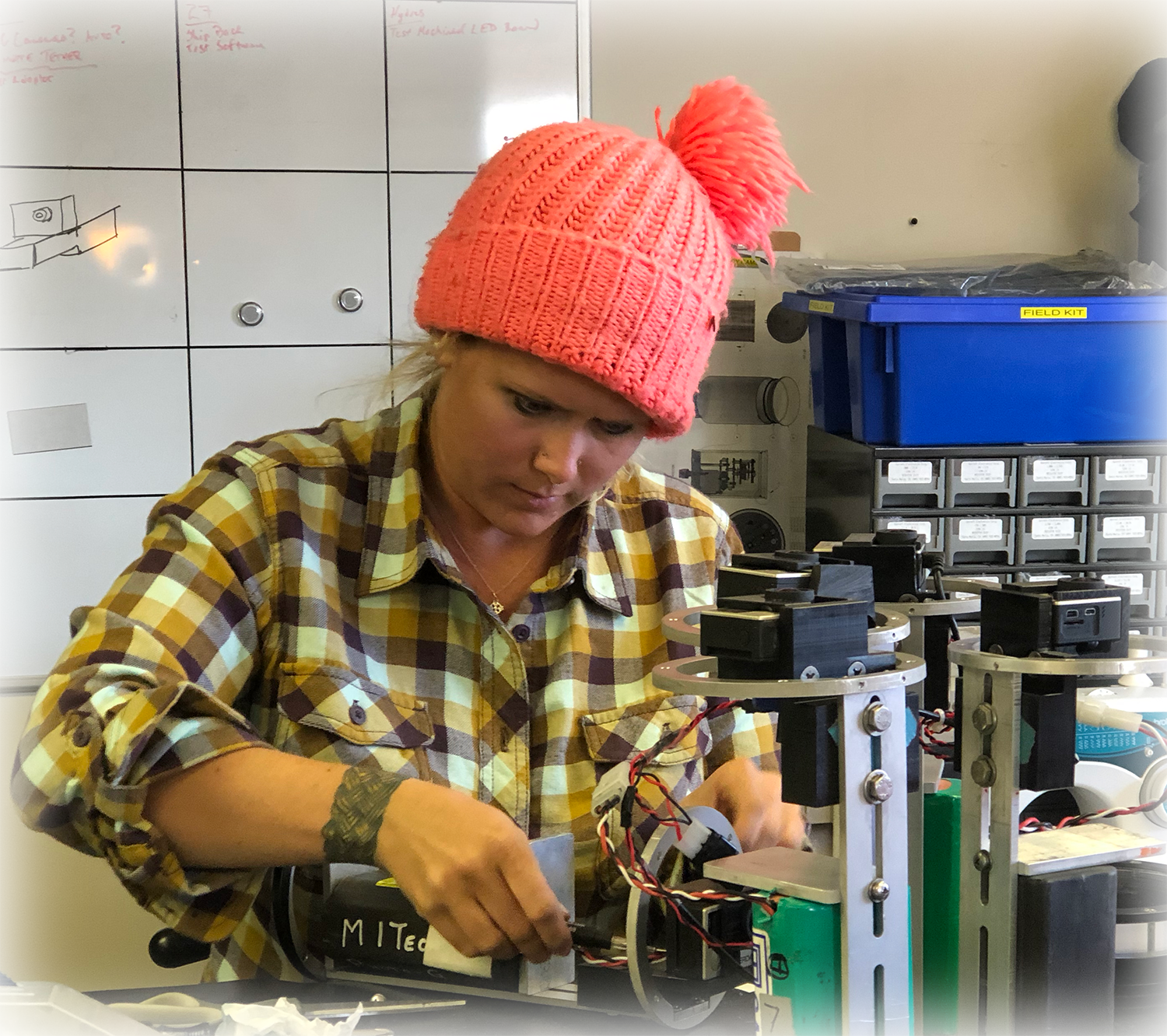 A Member National of the Explorers Club and a Fellow at the Royal Graphical Society, Breezy has a passion for deep-sea and polar exploration, and her research has brought her on various projects from Antarctica to the Marshall Islands, and New Zealand with institutions such as the Geological Society of America, NOAA's Okeanos Explorer, and SEA Semester. She has even been to the Geographic North Pole. Hoping to inspire the next generation of explorers, both young and old, Breezy goes to schools and social groups, giving lectures and workshops that bring the oceans to life, sharing her travels and experiences from around the world.
 Breezy joins our team, wishing to expand upon her knowledge and skills in electrical fabrication and ROV design and development.
Kylie Pasternak
Kylie joined Marine Imaging after recently completing a four-week ROV Engineering internship at-sea with the Ocean Exploration Trust on the E/V Nautilus where she learned to launch, recover, maintain and pilot ROVs Argus and Hercules.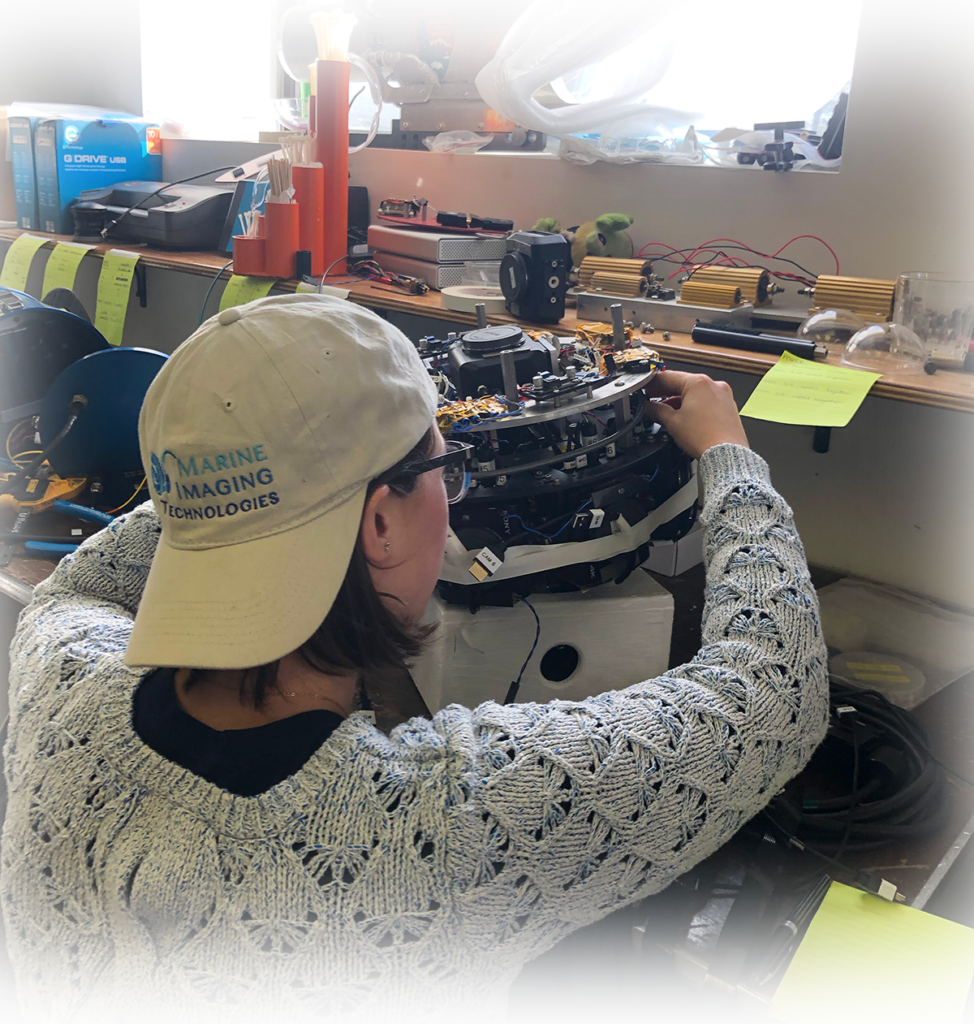 Prior to her time at sea, Kylie earned an associate degree in Engineering and a certificate in Geographic Information Systems (GIS) from Bristol Community College in Fall River, MA where she dedicated much of her time organizing and volunteering at STEM Outreach Initiatives within Southeastern Massachusetts, including MATE and VEX competitions.
Questions about interning?