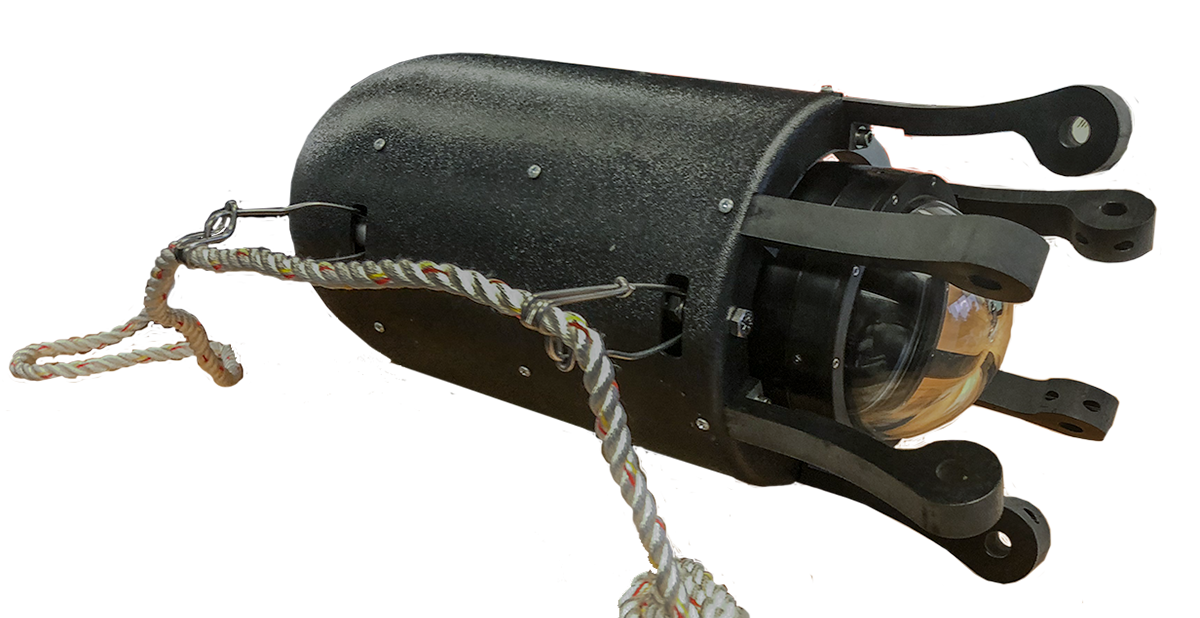 "Use an image. It's worth a thousand words."
Words which ring truer today than when first spoken.
Images, once a bonus to any project, are now a requirement. And when the subject is a thousand meters underwater, capturing the right image requires more than just a camera. Marine Imaging Technologies sells and rents off-the-shelf housings or complete systems for a variety of cameras. Whether the requirement is 5 meters for 30 days or 5,000 meters for 3 hours, we can design the imaging system for the project. ThresherCam A recording system designed to operate in conditions hostile to modern cameras.




Fully autonomous recording system
12+ hours of standard definition recording time
Camera connected via tether to support housing
Tether extension allows for remote live viewing
Built to military specifications
Depth rated to 300m
Custom sensor packages available
Deep LED Lighting
This oil filled LED light combines power with minaturization.
Rated for 4500m sw

Oil filled

Stainless steel construction

Sapphire flat port

MCBH8M connector

36 watt input

Converters available for 12vdc, 24vdc and 48vdc power sources, sold separately

Custom power supplies sold separately

$950 per light
Discounts starting at 5 units
Need something custom?
Tell us about it.